News
Coming (very) soon...
Adventures In Ceramics And Neuroscience!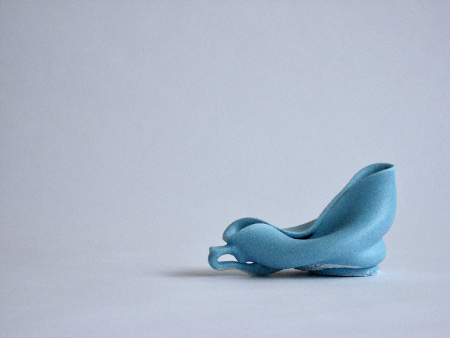 New ceramic art by Amanda Doidge, made in response to the latest developments in neuroscience, and philosophy of neuroplasticity. Also, ceramic work produced by the neuroscientists in a ceramic workshop. Throughout the exhibition the collaborators will be available to answer your questions.
Private View: February 2 Friday 2018 5-8pm (6pm project film, panel discussion and buffet)
February 3 Saturday 2018 11-6pm
in
The Anatomy Museum, Kings College
King's Building, King's College, Strand, London, WC2R 2LS
Please register your free ticket here
Find out more here
Follow us on Facebook
This is a collaborative project lead by Benjamin Dalton who is researching the concept of plasticity as articulated in French philosophy with a focus on the work of Catherine Malabou on the plastic brain. Benjamin, funded as part of Kings College London Collaborative Scheme for Early Career Researchers, brought together neuroscientists working on neuroplasticity from the Maurice Wohl Clinical Neuroscience Institute and ceramic artist Amanda Doidge, to explore themes of plasticity from the different perspectives of art, science and philosophy. This project explores the artistic, clinical and philosophical cross fertilisations that might result from a reconnection of current neuroscience with its artistic and cultural roots, asking what innovations these dialogues might propose to both research and clinical practice in the neurosciences, and creative practices in the plastic arts.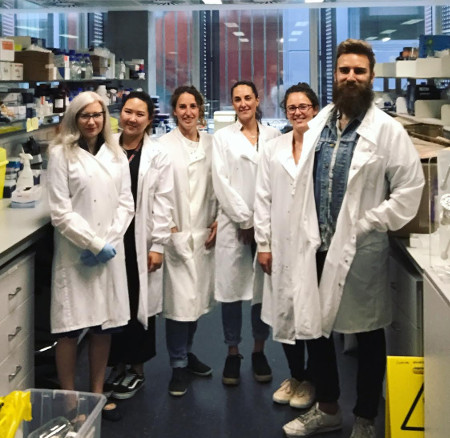 Meet some of the collaborators, from left to right Amanda Doidge, Curie Kim, Chiara De Lucia, Andrea Du Preez, Demelza Smeeth, Benjamin Dalton.
And then…
Ceramics, Neuroscience & Philosophy:
An E17 Art Trail Idea Sparks Talk
Thursday 22 February, 7.30-9pm
Gnome House, 7 Blackhorse Lane, Walthamstow
Following on from the exhibition, Amanda Doidge tells us about her involvement in Benjamin Dalton's PHD project 'Narrating Plasticity' and the experimental ceramic work she has produced in response to engagement with the neuroscientists from the Maurice Wohl Clinical Neuroscience Institute, King's College London. Benjamin Dalton reflects on how working with Amanda and the resulting dialogues between the laboratory and the artist's studio changed how he approached his PHD.
Book tickets here
This event is part of a series of talks featuring artists and their scientist collaborators to spark ideas in anticipation of the E17 Art Trail in 2019.
Everyone is welcome. Tickets are free. However, we ask if you would consider a suggested donation of £4 please to help us keep them free while ensuring that we can pay artists for their time.
Idea Sparks Talks are curated by Artillery.